Sign Up For Our Daily Newsletters Front Page Podcast Commentary Question of the Day What is the path forward to ending gun violence in schools? Crime scene tape surrounds Robb Elementary School in Uvalde, Texas, May 25, 2022. When the gunman arrived at the school, he hopped its fence and easily entered through an unlocked…
Sign Up For Our
Daily Newsletters

Front Page Podcast
Question of the Day
What is the path forward to ending gun violence in schools?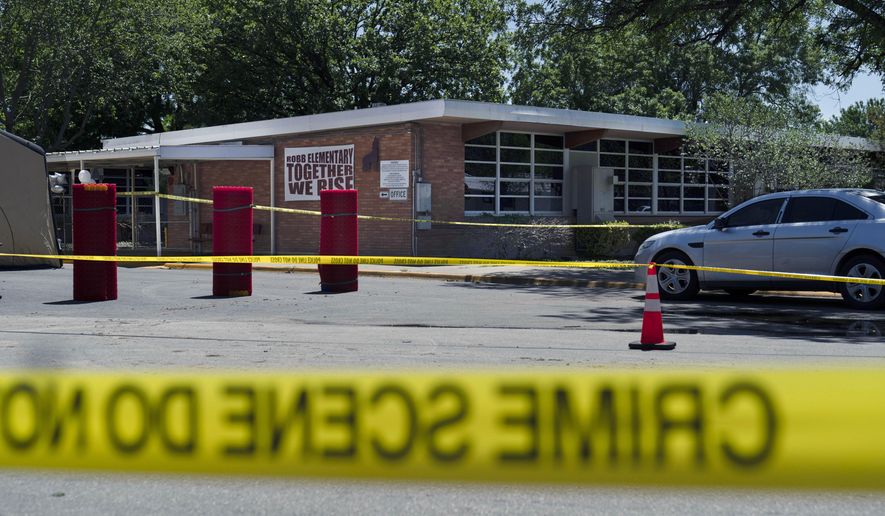 –
The Washington Times
–
Updated: 6: 17 p.m. on
Tuesday, May 31, 2022
The Uvalde school district and its police force are reportedly no longer cooperating with the state probe of the mass shooting at Robb Elementary School last week.
ABC News reported Tuesday, citing "multiple law enforcement sources," that the school system's stonewall is related to criticisms made by Texas Department of Public Safety officials.
Col. Steven McCraw, the DPS's director, said at a news conference last week that the police decision to delay entering the classroom was "the wrong decision."
After that news conference, ABC reported, the Uvalde ISD and its police force stopped assisting both the state agency's investigation into the massacre and its review of the law enforcement response.
Nineteen children and two adults were killed in the massacre last week.
The Uvalde ISD had no immediate comment to ABC News.
Click to Read More and View Comments

Click to Hide